Armigerous award for archery
Armigerous award for arts & sciences
Armigerous award for service
Award intended to be given by Conrad III & A'isha II at Coronation, 07/16/16. Actually given by Oz & Marisa at Queens Champion, 07/17/16.
Armigerous award
September 11, AS XLV
Non-armigerous award
September 10, AS XLVI
Non-armigerous award for combat
February 26, AS XLVI
Heraldic Registration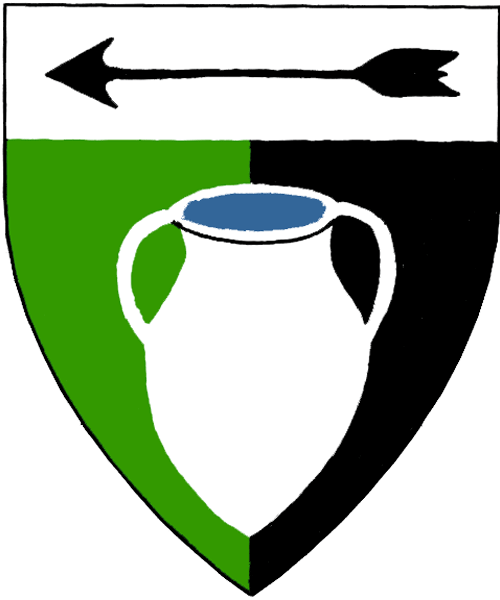 Name and device registered
Per pale vert and sable, a wine amphora and on a chief argent an arrow reversed sable.
Known Aliases
Maud of the Well
registered alternate name