Dreiburgen artificing)(Actual Date Unk.
2007-12-31
expand_more
Non-armigerous award for arts & sciences
December 31, AS XLII
Actual date of award is unknown.
Armigerous award
December 12, AS XXXIII
Grant-bearing award for service
April 27, AS XXX
Armigerous award for service
March 16, AS XXV
Armigerous award
May 30, AS XVI
Non-armigerous award for service
May 16, AS XV
Heraldic Registration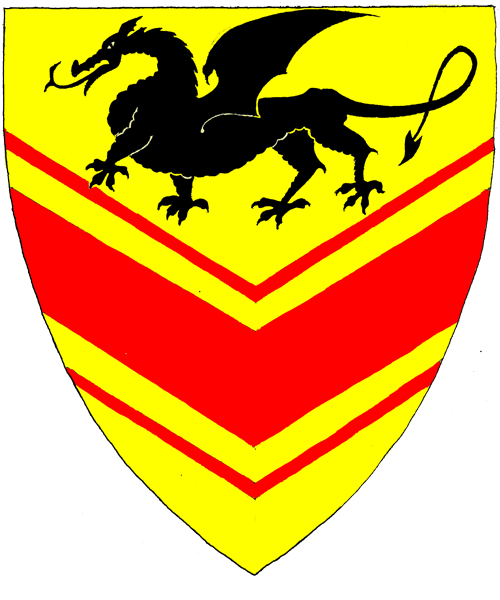 Name and device registered
Or, a chevron inverted cotised gules, in chief a dragon passant sable.