Armigerous award
Presented at Gyldenholt Unbelted Tournament (2020-01-25). Read into official court at Festival of the Rose.
Non-armigerous award for war combat
September 5, AS XLIV
Armigerous award
November 2, AS XXXVII
Heraldic Registration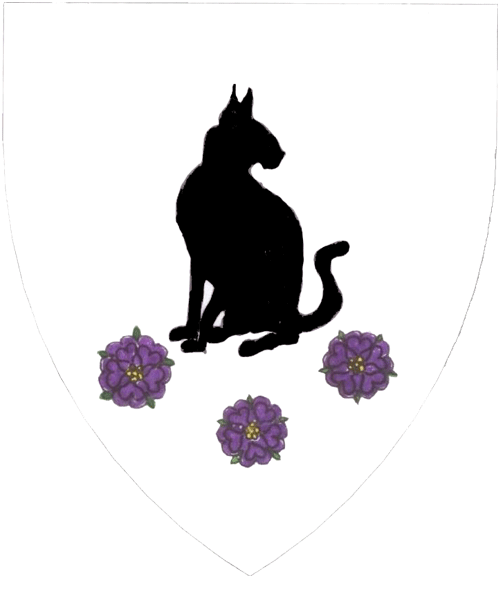 Name and device registered
Argent, a cat sejant regardant sable and in base three roses purpure barbed and seeded proper.