Non-armigerous award for combat
Armigerous award
Presented at Starkhafn Yule (2016-12-17). Read into official court at Coronation.
Armigerous award for combat
Grant-bearing award for service
Non-armigerous award for war combat
November 6, AS XLV
Armigerous award for service
February 28, AS XLIII
Armigerous award
October 6, AS XLII
Heraldic Registration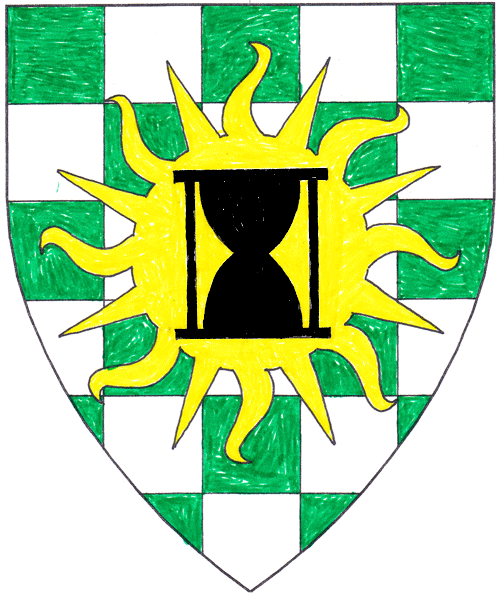 Name and device registered
Checky vert and argent, on a sun Or an hourglass sable.
Known Aliases
Guy le Bon
registered alternate name