Grant-bearing award for service
Armigerous award
Presented at Starkhafn Yule (2016-12-17). Read into official court at Coronation.
Armigerous award for service
February 28, AS XLIII
Armigerous award for combat
Armigerous award
October 6, AS XLII
Non-armigerous award for war combat
November 6, AS XLV
Non-armigerous award for combat
Heraldic Registration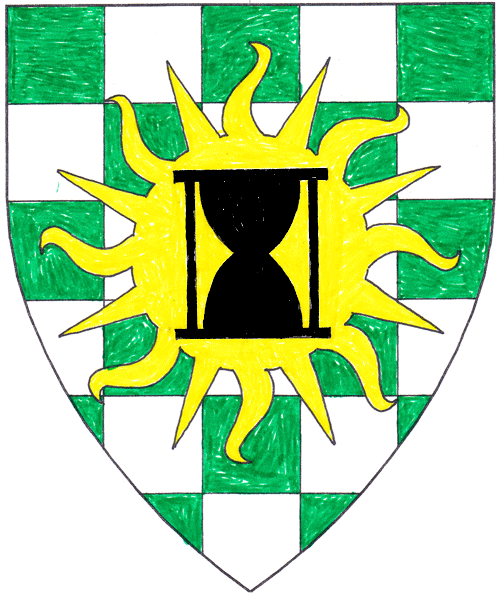 Name and device registered
Checky vert and argent, on a sun Or an hourglass sable.
Known Aliases
Guy le Bon
registered alternate name